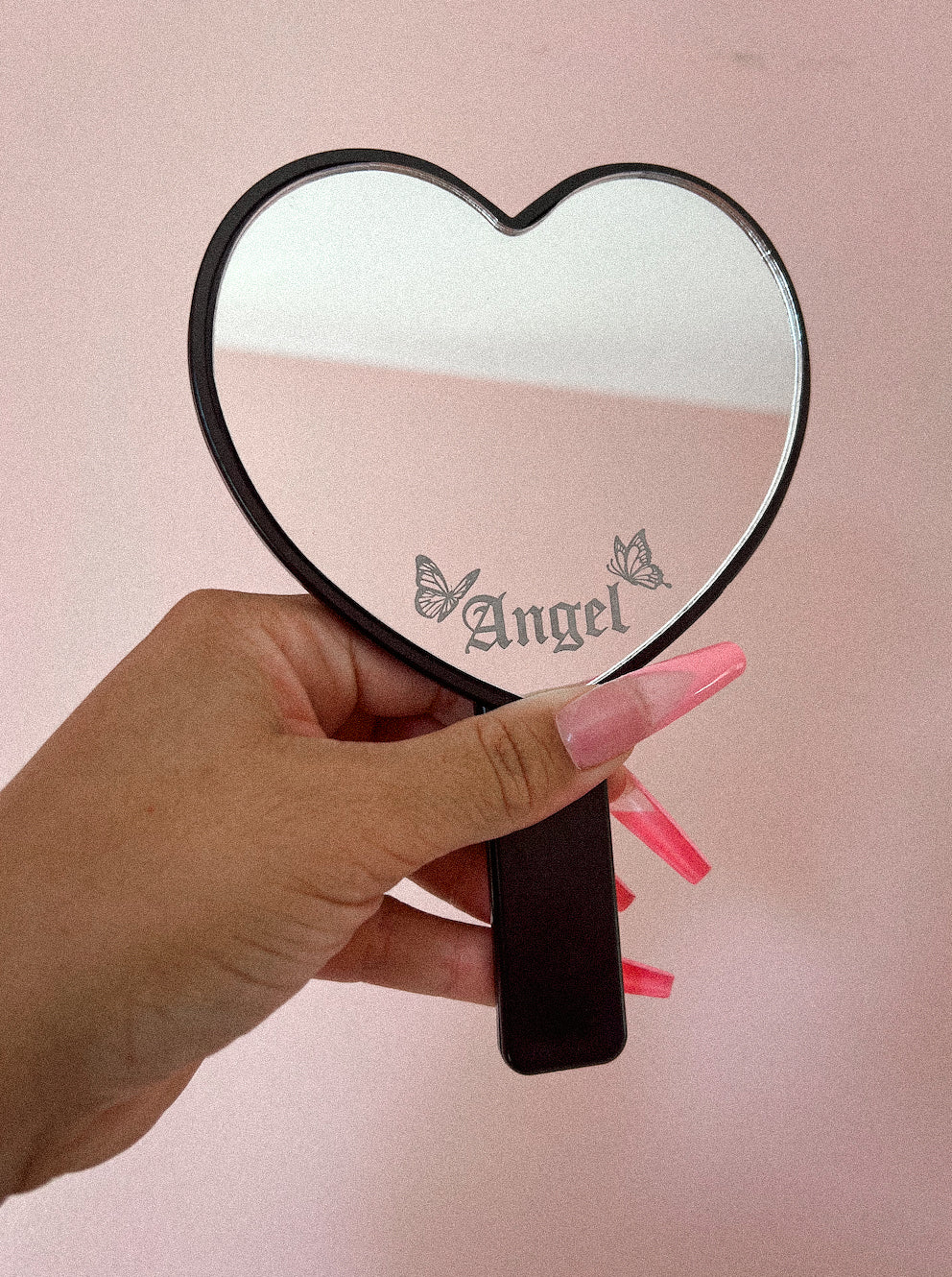 Etched Heart Hand Mirrors
$36.00
You deserve a cute custom mirror you can admire yourself in! This customizable hand mirror is available in the following colors/ designs:
 ♥ Black, White, Lavender & Pink
 ♥ Barbed Wire, Butterfly, Chain Link & Rose. 
Be sure to enter your name request in "Customization Request" or Email us at info@honeybgold.com. If a name is not provided this can seriously delay shipping.
Dimensions: 7.28" L x 5.12" W
(Please allow 10-15 business days for shipment) 
This product is unavailable
ADDITIONAL PRODUCT INFORMATION